The Ideal Bike For Everything
One of the most common jokes you'll see about cycling is that the number of bikes you need is N+1. N is the number you currently have, and so you'll always need one more bicycle. Is this a fact, or can you simply get away with one bike? Is there one bike to rule them all? Sadly, there is no one bike for everyone, but there can be one bike for you. Read on, and we'll help you to decide on what quiver killer you need.
N=1 is the number of bikes you need
You'll hear stories of people who own multiple bikes. They own eight, nine, or ten bikes. They can't take all these bikes out to ride at once, and over time they'll develop a favorite. It is only natural, we all have bikes that we prefer. The bike that becomes the favorite will be the one that comes out most often.
I do this. I own nine bikes, and I looked at my most recent rides. Over 90% of my rides in the last month were done on one bike. I then have eight bikes, with most sitting in my garage, getting dusty, and I have a lot of money tied up in them.
Money that I could have better used, I say that, but I'm honestly having difficulty believing I could. I could have a proper retirement plan. I could have gone on more holidays. I could have fixed up the issues with my house. I didn't. I just got more bikes or new parts.
Carrying on from this, none of my bikes could be considered cheap, but the bike I ride most is my most affordable bike. It is a bike that I look forward to riding the most. It might not be the fastest. It might not be the most practical. It might not be the most bling. It is the bike, though, that gives me the biggest smile.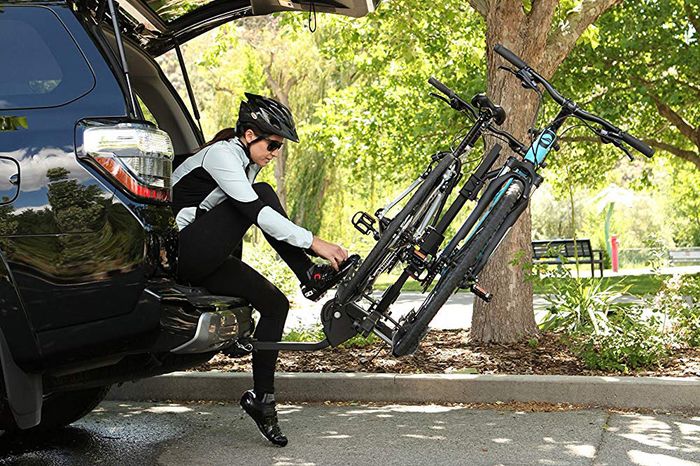 Picture is from nymag.com
It might then, given the cycling media, surprise no one to know that the bike I use most is a gravel bike. A style of bike that has seen most of the cycling media describes it as a quiver killer. In all honesty, a gravel bike is a quiver killer.
You can ride a gravel bike wherever your heart takes you. It might not be as fast as an aero road bike on the road. It might not be as suited as a full-suspension mountain bike on the trails. It can, though, be fast on the road and be capable on the rough stuff.
I'm now going to make an assumption. If you're reading this article, it is because you ride a mix of terrains, and you're not a road racer, downhill mountain biker, or a cross country racer. You're a cyclist first and foremost.
What would you ride 90% of the time?
A gravel bike, as I've said, will safely and efficiently allow you to ride a lot of different terrains. Like myself, you'll probably find it covers 90% of your rides. Why then have multiple bikes to cover the other 10%?
Financially it doesn't make sense. Space-wise, for the majority of us, it doesn't make sense. Then our servicing bills are all going to be higher as well. What we should do is buy a gravel bike and hire other bikes at other times. Going to a trail center, hire one of their bikes for the day. You then don't even need to clean it. Doing this also brings money to the trail center that allows them to keep running—a true win/win for everyone.
The same comes if you ever feel like doing a road race or a triathlon, hire a bike. The other option is, to be honest with yourself. Are you going to be in contention? Do you want to win or just beat yourself? If you're only racing yourself, then use your gravel bike. You'll be used to the bike, hopefully, have your fit dialed in, and therefore be comfortable on it. Being comfortable will bring you speed, as you won't be moving about on the bike. You'll be seated with a statuesque top half and legs that are whirring along.
The one bike to rule them all
If you end up with a lot of bikes, generally they'll be specced by manufacturers to fit the widest variety of customers. That makes sense if you plan on selling a lot of bikes. Owning just one bike will allow you to fine-tune the bike to suit you.
Suppose you ride along canal tow-paths or flat roads mainly. Then you can set up the bike with higher gears. Having a huge rear cog might be of no benefit to you. Just adding weight and lowering your gearing options.
Then if you live in the mountains, you might want to take a little bit of time to sort your gearing out. You might want to keep your highest gear for descents but also need lower gears for climbing. Then take your time to listen to your body and find a cassette option that suits you. We could talk about gearing options, but the only person you should listen to here is your own body.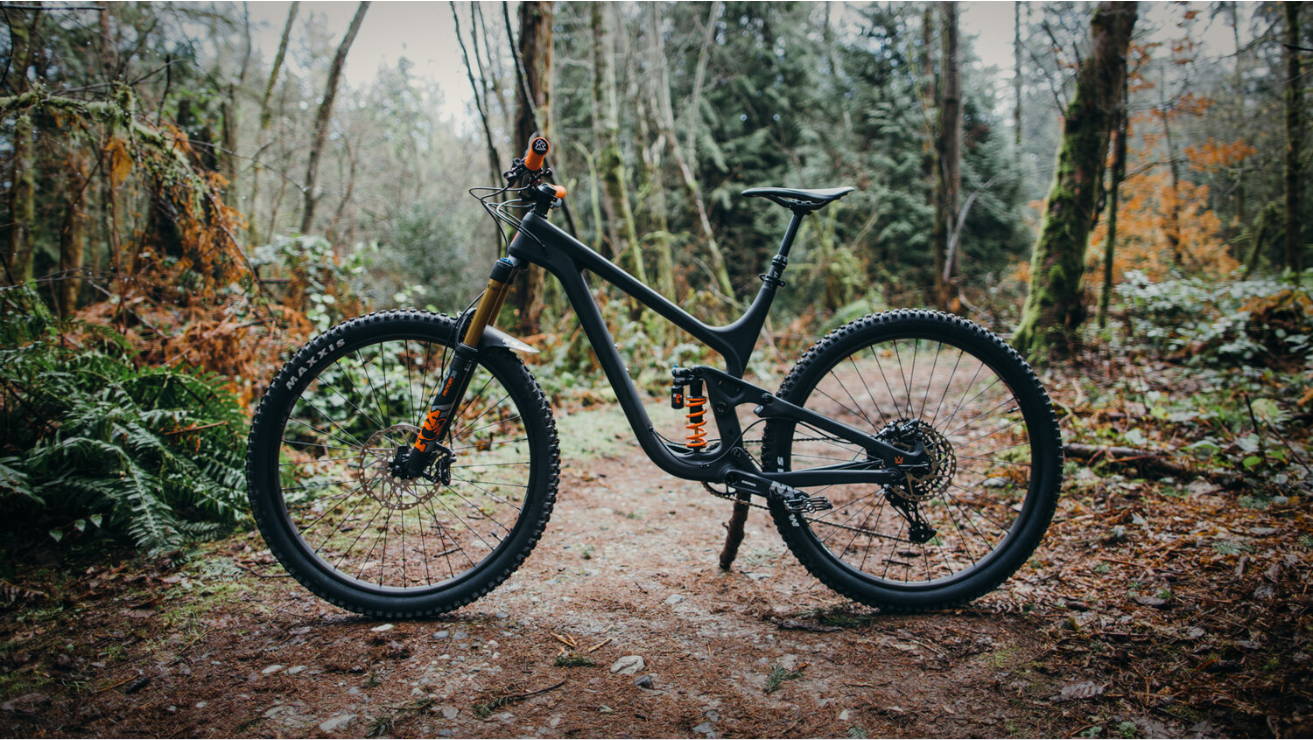 Hybrids are great. Many of them and gravel bikes now cross over, just with a hybrid having a flat bar instead of a drop bar. On that note, you can fit a flat bar to a gravel bike. If you buy only one bike, you can spec it to suit you with the money saved.
One of the things I'd say about hybrids is avoid the hybrids with front suspension. The majority of the time, the travel is so small you won't notice it and could get a similar effect with wider tires and lower pressures. With the suspension fork, you'll be adding weight and servicing costs. Go rigid, and you'll have a more fun and efficient bike.
If you won't be on roads and live beside woods and trails, lucky you, get a hardtail mountain bike. A hardtail mountain bike will help you develop bike handling skills. Most full-suspension bikes are so good now that they will save you from crashing or nullify any mistakes you make. That may sound good, but it can give you a false sense of security and the inability to deal with issues when things go wrong. A hardtail will teach you how to ride correctly, and you'll be more able to save yourself when things go badly wrong.
A hardtail will also save you a lot of money on servicing costs. A full-suspension bike during general winter riding conditions will find it easy to eat its way through bushings and bearings. You'll be spending more time working and cleaning your bike than riding.
If you plan a day on terrain that you feel your hardtail will hold you back on, on the majority, it honestly won't despite what marketing says, hire a full-suspension bike. You then don't have to worry about servicing and cleaning.
There may also be a time you might have to ride on a road. The hardtail will be better suited to this than a full-sus bike. It'll be more comfortable and lighter to pedal along the road, and you should suffer from way less pedal bob.
What should I do if I'm on a tight budget?
If you're on a tight budget, having many bikes is not a great way to maximize your budget. If you're riding a mix of terrain, or mainly road, get a gravel bike or a rigid hybrid. If you're mostly riding offroad, get a hardtail. Then as you need to service and replace parts, you'll have a good basis from which to set the bike up for you.
To help your budget, you may have to buy a slightly more expensive bike, making servicing and replacing parts easier and cheaper in the future. That means looking for a bike that has a few better features from the outset. A tapered headtube on both a gravel and mountain bike will make buying new forks easier in the future. A 1 1/8" will limit your choices now.
Look for thru-axles, but try and avoid press-fit bottom brackets. Avoiding press-fit bottom brackets is not to avoid the creek that everyone complains about, but if you're on a budget replacing threaded bottom brackets will be cheaper and easier to do at home. Getting a bike that you can easily work on at home is one of the best ways to maximize your budget.
These choices are where a gravel bike might make more sense than a hybrid. The majority of cheaper hybrids will be using standards that are considered "old" by the bike trade and might be challenging or become harder to source spare parts for in the future.
In conclusion, buy a gravel bike or hardtail mountain bike depending on where you live and how you ride. Tailor your bike to how you ride most of your riding time and if you want to ride outside those limits, then hire a bike that will be perfect for that job.
Why we write this article about setuping suspension on your...
Oct 16, 2020

Category:

Articles
Comments: 0